This post was originally published on this site
Busta Rhymes and MC Lyte are honored at Culture Creator's 7th Annual Awards Brunch. The hip-hop legends are well deserving of this honor.
Busta Rhymes and MC Lyte Receive ICON Awards at 7th Annual  Culture Creators Awards Brunch
Ready for some positive hip hop news? The Culture Creators Awards recently took place. It was a night to remember as the hip-hop community gathered to honor its legends. This star-studded event brought together musicians, producers, influencers, and industry professionals to celebrate the pioneers who have left an indelible mark on the genre. With an atmosphere filled with excitement and anticipation, the Culture Creators Awards proved to be a joyful and uplifting celebration of hip-hop culture.
Celebrating Hip Hop Icons: Culture Creators Awards Highlights
The Culture Creators Awards night was a whirlwind of electrifying performances, heartfelt speeches, and recognition for the incredible contributions made by hip-hop icons. The event showcased the diversity and creativity that defines the genre. Highlights include the impact these legends have had on not only music but also fashion, art, and popular culture.
The Culture Creators Awards night was not only about awards. It pays tribute to the pioneers who paved the way for the current generation of hip-hop artists. The event features several heartfelt performances dedicated to icons who have left an indelible mark on the culture. It's a powerful reminder of the rich legacy left by these legends.
Paying Tribute to Hip Hop Pioneers: An Unforgettable Night
Their recognition underscores the importance of acknowledging the efforts made by many artists. Supporting and promoting hip-hop culture is the name of the game.
This annual event is capturing the essence of hip-hop culture. Bringing together the community to celebrate the legends who have paved the way is awesome. It was an evening filled with joy, gratitude, and nostalgia. The audience witnessed the honoring of many hip-hop icons and their contributions. By recognizing the achievements of these legends, the event continues to inspire the next generation of artists. Additionally, industry professionals are encouraged to push boundaries and continue to innovate within the genre. The Culture Creators Awards serve as a reminder that hip-hop is more than just music – it is a cultural movement that has and will continue to shape the world.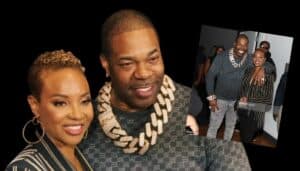 Positive news in hip hop is what we are here for.
Want more on Busta Rhymes and MC Lyte… hit us up!
Hip Hop News Uncensored. It's the Leader in Hip Hop content on YouTube!