This post was originally published on this site
Danny Brown has shared the second single from his sixth album, Quaranta, which is due out this Friday, November 17, via Warp Records. "Jenn's Terrific Vacation" — which follows the project's October lead single, "Tantor" — is out now in tandem with a Noel Paul-directed music video.
The new song is a relatively straightforward critique of gentrification. But Brown's shrewd delivery and Kassa Overall's production — full of spliced jazz drums, organ stabs, and well-placed needle drops of the iconic keys from Goodie Mobb's "Cell Therapy" (variously pitch- and tempo-shifted to fit "Jenn's" curvature) — create an effectively chilling atmosphere. "Who's that peepin' in my window? / I don't really know what they hear for," Brown begins, sounding a little panicked. "On the corner just put the Starbucks / I was just lookin' for a come-up."
In Paul's visual treatment, aptly rendered in black and white, Brown sits in on a living room couch next to a grandmotherly figure. Soon, white hands begin to creep in from all sides, pulling at their clothes, snatching mugs from their hands and paintings from their walls as the lights flicker menacingly.
Watch the video for "Jenn's Terrific Vacation" and stream the track on its own below. Scroll further to see Quaranta's cover art and tracklist, as well as Brown's four remaining 2023 tour dates.
Quaranta album art and tracklist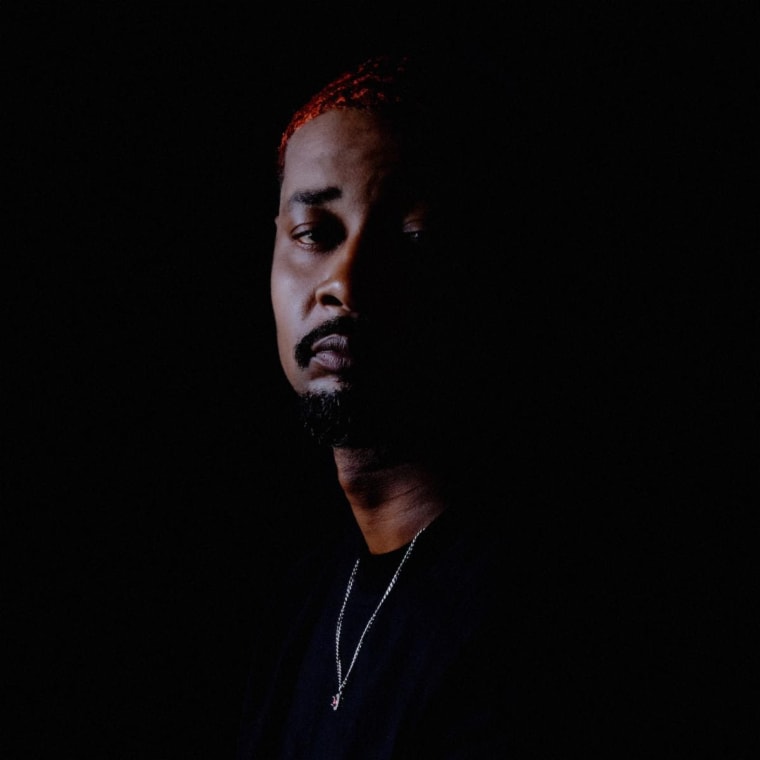 Image by Jawad Moody.

1. Quaranta

2. Tantor

3. Ain't My Concern

4. Dark Sword Angel

5. Y.B.P. feat. Bruiser Wolf

6. Jenn's Terrific Vacation feat. Kassa Overall

7. Down Wit It

8. Celibate feat. MIKE

9. Shakedown

10. Hanami

11. Bass Jam
Danny Brown 2023 tour dates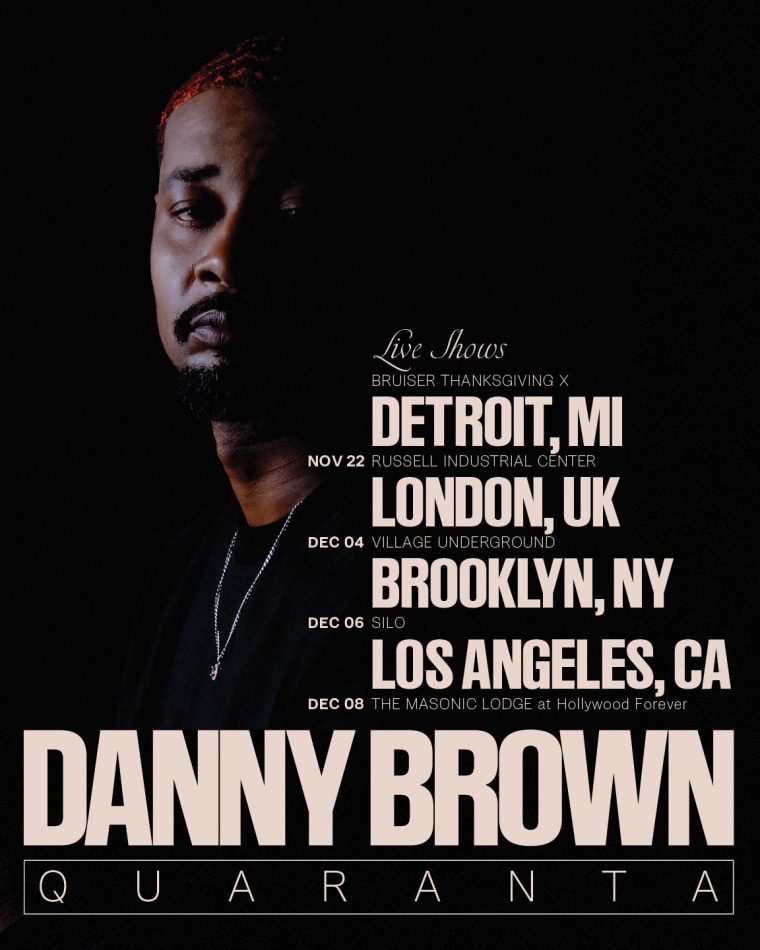 November 22 – Detroit, MI – Russell Industrial Center (Bruiser Thanksgiving X)

December 4 – London, UK – Village Underground

December 6 – Brooklyn, NY – Silo

December 8 – Los Angeles, CA – The Masonic Lodge at Hollywood Forever