This post was originally published on this site

Eartheater. Photo by Hannah Khymych

Alexandra Drewchin (Eartheater) has shared new music for the first time in 2023. In the past two years, she released deluxe versions of her 2019 mixtape Trinity and 2020's Phoenix. But today (August 23), she's announced two original studio LPs on the horizon. Powders is due out on September 20, and Aftermath is set to arrive sometime in 2024.
To accompany the news of next month's record, the experimental pop artist and longtime Queens resident has shared its lead single, "Pure Smile Snake Venom." Drewchin co-produced the new track with her frequent collaborator Sega Bodega. The song comes with an eerie, Daniel Sannwald-directed visual treatment where we see Eartheater dancing in liminal spaces that represent rebirth. Watch it below.
Powders and Aftermath were produced in Hollywood's Sunset Sound studio. Per a press release, Eartheater set out out to fuse dance music, folk music, trip-hop, and pop on both records. Scroll past the streams on to see the cover art and tracklist for Powders, as well as Eartheater's upcoming live dates.
Powders album art and tracklist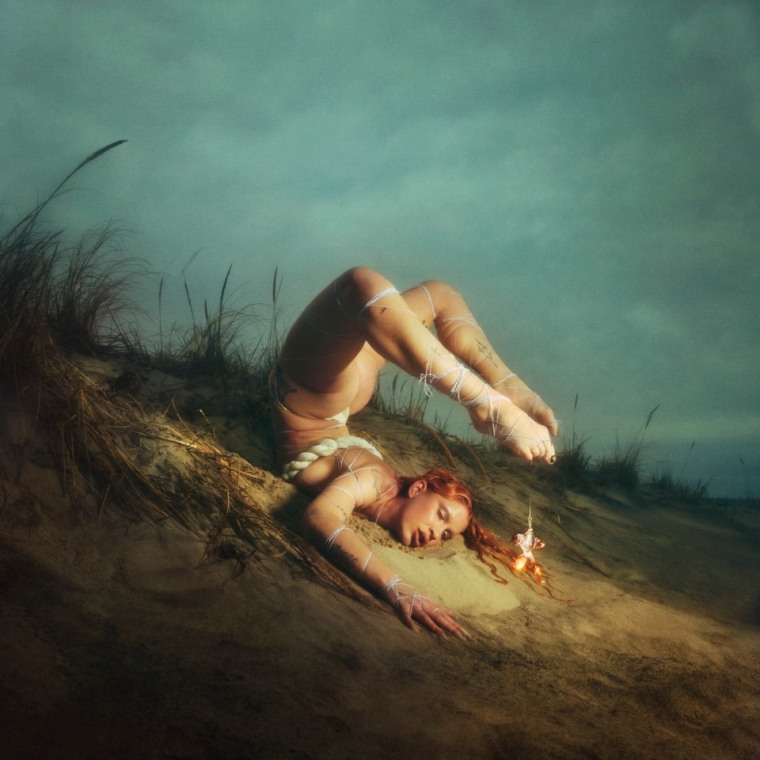 1. Sugarcane Switch

2. Crushing

3. Face in the Moon

4. Clean Break

5. Chop Suey

6. Heels over Head

7. Mona Lisa Moan

8. Pure Smile Snake Venom

9. Salt of the Earth (H2ome)
Eartheater 2023 tour dates

November 6 – Berlin, DE – Betonhalle
November 8 – Copenhagen, DK – Vega
November 10 – Oslo, NO – MUNCH
November 11 – Helsinki, FI – Ääniwalli
November 13 – London, EN – Village Underground
November 15 – Warsaw, PL – Hybrydy
November 18 – Bern, CH – Full of Lava Festival
November 29 – Boston, MA – The Sinclair
December 1 – Brooklyn, NY – Elsewhere
December 2 – Philadelphia, PA – Underground Arts
December 4 – Chicago, IL – Lincoln Hall
December 8 – Los Angeles, CA – Troubadour
December 11 – San Francisco, CA – The Independent