This post was originally published on this site

Lee "Scratch" Perry in 2018. Photo by C Brandon/Redferns via Getty Images.

A new Lee "Scratch" Perry project is on the way. Billed as the Jamaican dub pioneer's final studio LP, King Perry is due out February 2 via False Idols — English trip-hop producer Tricky's imprint on the German label !K7. The record's breezy lead single, "100lbs of Summer" (feat. Greentea Peng), is out now, along with a Tricky remix of the track.
In addition to Tricky and Peng, the 12-song project features Happy Mondays' Shaun Ryder, Fifi Rong, Rose Waite, and Marta. It's produced by Perry's frequent late-career collaborator Daniel Boyle.
"Strangely, Lee had asked to voice a track worked on by classical composer Hugo Bechstein who added piano and strings, quite out of sync with the rest of the set," Boyle says in a press release, recalling his final studio sessions with Perry. "His lyrics have him musing about going back to being a baby and being reborn. When the music stops, he just says "goodbye" — it's the last song on the album and it's the last song he recorded."
Stream "100lbs of Summer" and its Tricky remix below, and scroll further for King Perry's cover art and tracklist.
King Perry album art and tracklist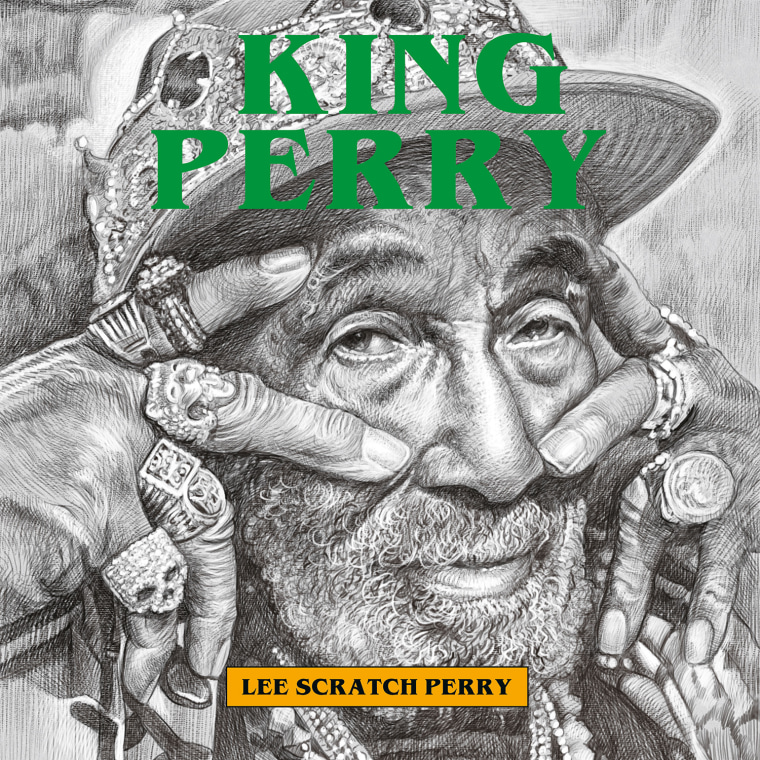 1. 100lbs Of Summer (feat. Greentea Peng)

2. Evil Generation

3. Midnight Blues feat. (Fifi Rong)

4. King Of The Animals

5. Green Banana (feat. Shaun Ryder)

6. Jesus Life

7. I Am A Dubby (feat. Marta)

8. No Illusion

9. The Person I Am (feat. Rose Waite)

10. Jah People In Blue Sky (feat. Greentea Peng)

11. Future Of My Music (feat. Tricky & Marta)

12. Goodbye