This post was originally published on this site

Left: Frankie Cosmos' Greta Kline, photo by Matt Cowan/Getty Images. Right: Mutual Benefit, photo by Stephanie Griffin.
Frankie Cosmos, Mutual Benefit, Why Bonnie, and 49 other acts feature on For Palestine, a benefit compilation organized by the New York-based "printed music showpaper" GUNK. The digital album is available for purchase on Bandcamp at a pay-what-you-can price point, starting at $7. Its first track, a demo of Adelyn Strei's "Innocuous Night," is available to stream as a free sample.
"100% of donations of For Palestine will support Palestinian organizing efforts worldwide and relief in Gaza, splitting between the Palestinian Youth Movement — a transnational grassroots and independent movement of Palestinian and Arab youth struggling toward the liberation of Palestine, and Anera's rapid response relief aid: distributing hygiene kits, food, and blood donations in Gaza," GUNK founders Ceci Sturman and Hannah Pruzinsky write in a press release.
Following an October 7 surprise attack in which Hamas fighters killed roughly 1,400 Israelis (including 260 attendees of a music festival) and took roughly 240 more hostage, Israel's retaliation has been swift and brutal. As of Monday, November 13, more than 11,100 Gazans — about half a percent of the densely inhabited strip's population — had died due to Israel's ongoing airstrikes, ground invasion, and blockade. Among Gaza's dead are more than 4,000 children, according to the Palestinian Ministry of Health.
Listen to "Innocuous Night (demo)" above, and check out For Palestine's cover art and full complement of contributors — in alphabetical order, as is the compilation's tracklist — below.
For Palestine cover art and contributor list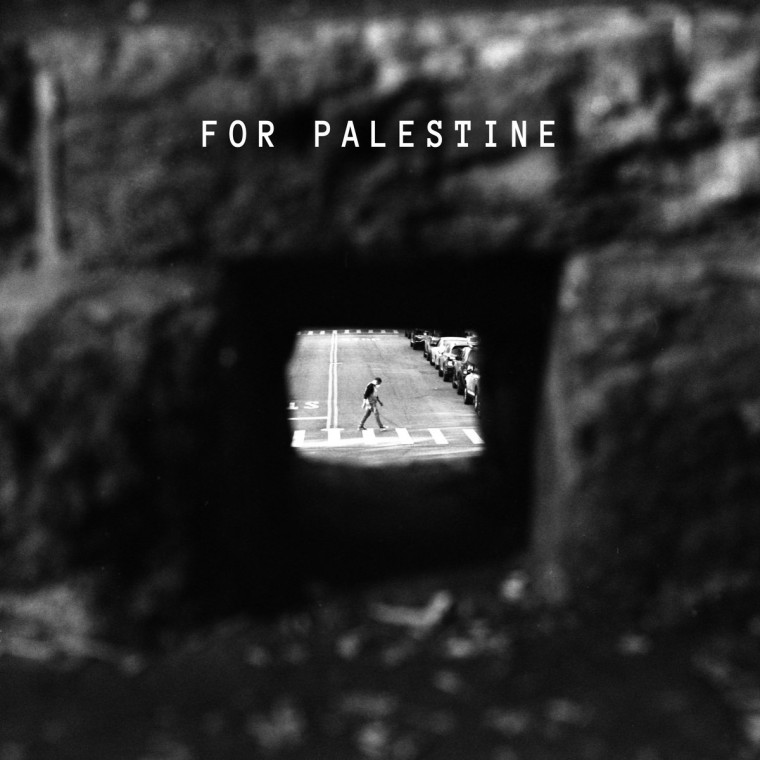 Adelyn Strei

Alex Harwood

Alyx Zauderer

Avery Friedman

bobbie

Boyfactory

Buice

Captain Tallen

Ceci Sturman

d. a. crimson

Dead Gowns

Downtilt

Ebb

Eli Winter

Elijah Wolf

Frankie Cosmos

ghost crab

h. pruz

Helenor

James Chrisman

Jane Lai

Kat Curey

Kevin Boots

Kid Lake

Lamniformes

Lea Jaffe

Lily Talmers

little cliff

mean2me

Mike Nowotarski

Mutual Benefit

nara's room

Oblivion Orchestra

Overheard

Paul Spring

PFFU

Pinky Verde

Reaches

Sam Cope

Savannah Rabin

Sex Week

Siberian Teens

sister.

Slake/Thirst

Small Wonder

The Answers In Between

The Lunar Calendar

Tiberius

Told Slant

towhead

Why Bonnie

Youth Large

Yvonne Hunter