This post was originally published on this site
Hannah Diamond will release her new album, Perfect Picture, on October 6 via PC Music. Diamond's second album is the follow-up to her 2019 debut Reflections and was produced with Scritti Politti's David Gamson. It features the previously released "Affirmations" plus the newly-released title track.
A video for "Picture Perfect" is streaming below. The visual shows Diamond spinning, ballerina-like, and was inspired by an old portrait of her grandmother at a ballet show.
"'Perfect Picture' is the song that kicked off my collaboration with Dave [Gamson] when we first met him on our first ever PC music LA trip in 2016," Diamond explains in a statement. "Since then Dave and I have had countless conversations about what truly makes a perfect pop song. We both shared a strong belief that it's all about how well the song captures the essence of the artist.
Pop music is this magical form of communication to me. It has the power to transform ephemeral things into tangible worlds and help it take on other forms and become expansive. That's why 'Perfect Picture' became the album title track. It really does feel like it captures me. Not just one side of me but all the many layers that make up who I am at my core."
Diamond will be on tour following the release of Perfect Picture with a North American headline tour due to take place in October. The run of previously-announced dates include two sold out dates in New York City plus a pair of Los Angeles shows.
Perfect Picture tracklist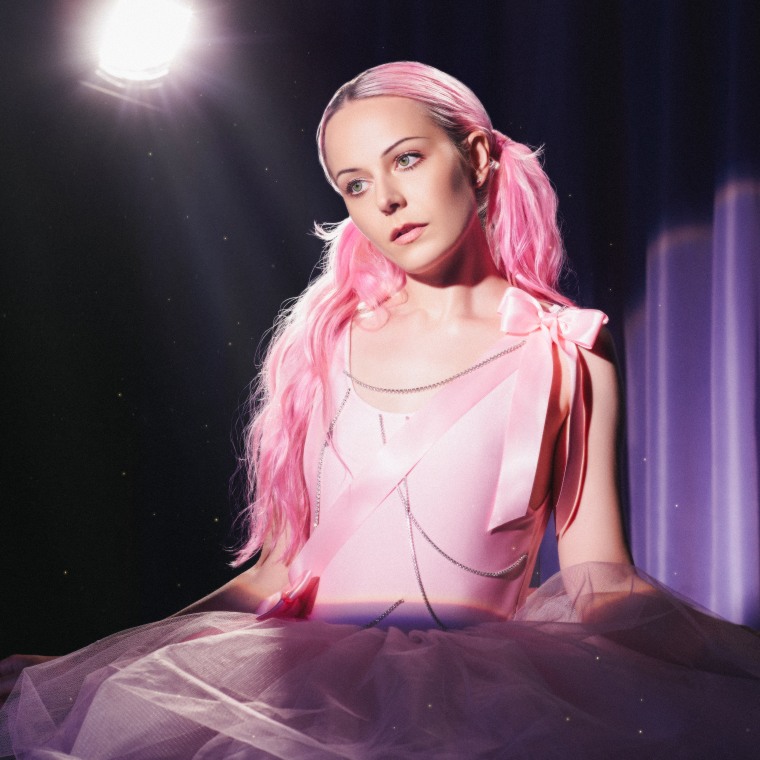 1. "Perfect Picture"

2. "Affirmations"

3. "Poster Girl"

4. "Want You To Know"

5. "Impossible"

6. "Flashback"

7. "No FX"

8. "Lip Sync"

9. "Staring At The Ceiling"

10. "Twisted"

11. "Divisible By Two"

12. "Unbreakable"
Hannah Diamond live dates

October 13 – Montreal, QC – Bar Le Ritz PDB
October 14 – Brooklyn, NY – Elsewhere – Zone One
October 15 – Brooklyn, NY – Elsewhere – Zone One
October 17 – Los Angeles, CA – Moroccan Lounge
October 18 – Los Angeles, CA – Moroccan Lounge
October 20 – San Francisco, CA – Rickshaw Stop
November 28 – Paris, FR – Le Petit Bain
December 1 – Antwerp, BE – Trix
December 5 – London, UK – Heaven