This post was originally published on this site
Jamila Woods has shared the third single from Water Made Us, her third studio album, due out October 13 via Jagjaguwar. Titled "Good News," the new track is — like the record's lead offering, "Tiny Garden" (feat. deundita) — both a salve for the troubled soul and a call to action. Both songs have soothing instrumentals, over which Woods sounds even more serene than usual, with a slight hint of urgency. And both are about self-acceptance.
Where "Tiny Garden" is about tending to one's needs and nourishing growth in little ways, "Good News" takes us back to the album's central theme: We're all made of water, and we're all going back to water at some point. "The good news is water always runs back where it came from," she sings early on. "Good news is water made us." Lovers of my writing will know by now that I'm a sucker for non-title tracks that contain album titles in their lyrics, so they won't be surprised when I give this track two big thumbs up.
Watch the visualizer for "Good News," stream the song on its own, and check out the cover art and tracklist for Water Made Us below.
Water Made Us album art and tracklist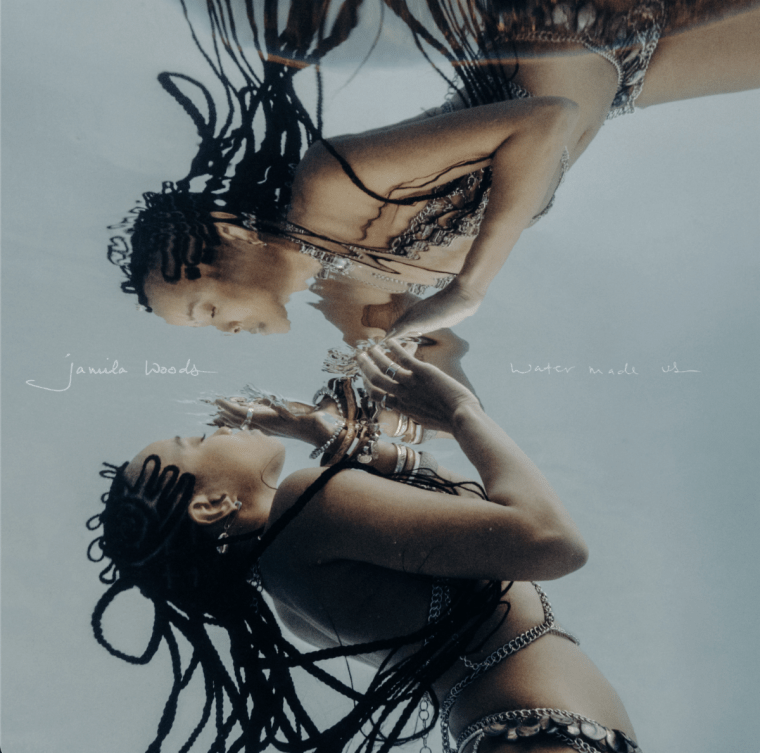 1. Bugs

2. Tiny Garden (ft. duendita)

3. Practice (ft. Saba)

4. let the cards fall

5. Send A Dove

6. Wreckage Room

7. Thermostat (ft. Peter CottonTale)

8. out of the doldrums

9. Wolfsheep

10. I Miss All My Exes

11. Backburner

13. libra intuition

14. Boomerang

15. Still

16. the best thing

17. Good News

18. Headfirst