This post was originally published on this site
Janet Jackson's 'Together Again' tour, a magical return to the stage, is a major success. Though she's wrapped up the event, she also broke a personal record.
Janet Jackson Tour Wraps With $51M Return, Her Personal Best
Did you catch a glimpse of Janet Jackson's spectacular 'Together Again' tour! Let's celebrate the magical journey through the record-breaking success of Janet Jackson's tour. Captivating audiences worldwide, she leaves hearts fluttering with joy. With a triumphant $51 million in earnings, this tour proves that Janet Jackson's star power is as bright as ever. It's the best per-show attendance in 30 years!
A Spectacular Journey: Janet Jackson's 'Together Again' Tour A Success! ✨
The anticipation is palpable when the light dims. The the stage comes alive with a burst of energy. Janet Jackson's 'Together Again' tour commences with a bang, leaving the audience in awe. The dazzling production brought together astonishing visuals. Additionally, mind-blowing choreography, and Janet's mesmerizing vocals, painting a vivid picture of pure enchantment. From the moment she steps on stage, it is evident that this tour would be nothing short of extraordinary.
Janet carefully crafts each performance to take fans on a journey through her illustrious career. Hits like "Rhythm Nation," "That's the Way Love Goes," and "Together Again" are performed with a renewed passion and flawless execution. The stage design transports concert-goers to different eras, creating a nostalgic atmosphere that makes the experience even more magical. It was a night filled with joy, and celebration. The undeniable connection between the legendary Janet Jackson and her devoted fans is evident.
Shattering Records and Hearts: The $51M Success of Janet Jackson's Magical Tour! ❤️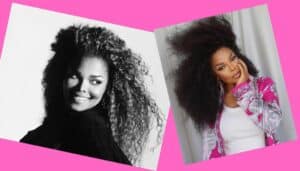 Janet Jackson's 'Together Again' tour not only touched the hearts of fans but also shattered financial records along the way. With a staggering $51 million in earnings, this triumphant tour proved that Janet's talent is unmatched and her appeal everlasting. It's a personal best. The demand for tickets was unprecedented, with shows selling out within minutes and fans eagerly awaiting their chance to witness the magic firsthand.
The success of the 'Together Again' tour can be attributed to Janet Jackson's unwavering dedication to her craft. From the meticulously planned setlist to the flawless execution of each performance, every detail was carefully considered. Creating an unforgettable experience for her fans was the goal. Janet's infectious energy and genuine connection with the audience left concert-goers spellbound, resulting in sold-out arenas around the globe.
Check out this glimpse behind Janet's velvet rope, a clip from Entertainment Tonight –
Were you a witness to the magic?
Janet Jackson's 'Together Again' tour undoubtedly leaves an indelible mark on the music industry and the hearts of her fans. This record-breaking $51 million triumph showcases the enduring power of Janet Jackson's music. Also, her ability to create moments of pure magic on stage. As the final curtain fell on this extraordinary tour, one thing became clear: Janet Jackson's star will continue to shine brightly. This is leaving us eagerly anticipating her next spectacular endeavor.
Want more on Janet Jackson… hit us up!
Hip Hop News Uncensored. It's the Leader in Hip Hop content on YouTube!