This post was originally published on this site

(L) Tkay Maidza. Photo by Dana Trippe (M) Actress. Photo by Black Country Type. (R) Hotline TNT. Photo by Wes Knoll

Every Friday, The FADER's writers dive into the most exciting new projects released that week. Today, read our thoughts on Tkay Maidza's Sweet Justice, Actress' LXXXVIII, Hotline TNT's Cartwheel, and more.
Tkay Maidza, Sweet Justice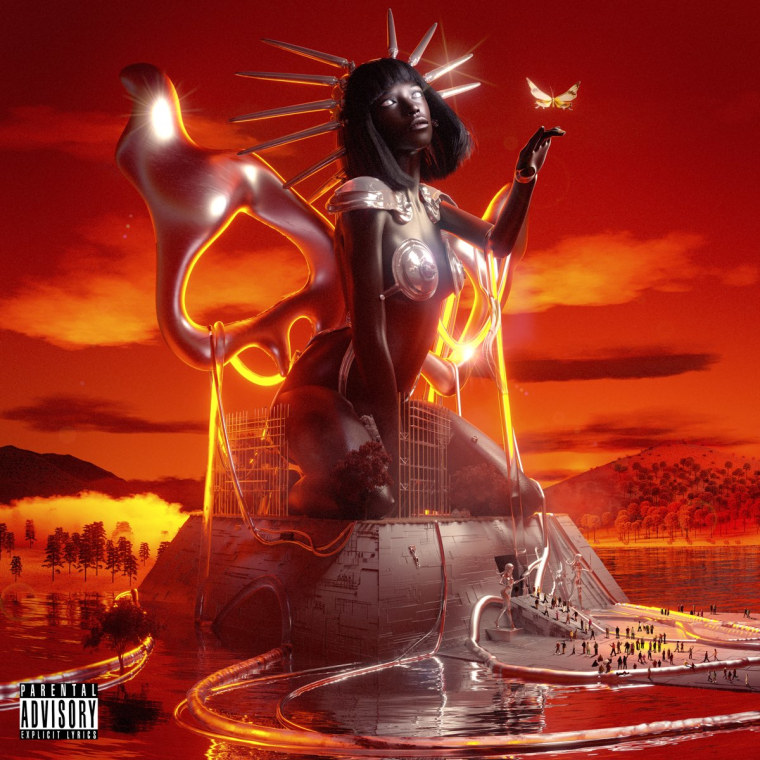 Tkay Maidza's latest project is her first full-length since signing to 4AD, the legendary British label with a long resume of releases by boundary-pushing artists, from Cocteau Twins to SpaceGhostPurrp. These days, 4AD might be most associated with indie rock acts like Big Thief and The National, but Maidza's stylistic dexterity and shape-shifting sound make her an ideal fit as she effortlessly glides between genre lines. On "Love and Other Drugs," she seductively croons over a dreamy beat, before transforming into an aggressive succubus on "WUACV." Sweet Justice is filled with groovy basslines and subtle bops, but Maidza is always ready for battle, and she comes for the throat on tracks like the Flume-assisted "Silent Assassin," which gives her usual hip-house sound a rage-inflected industrial edge. — Nadine Smith
Hear it: Spotify | Apple Music
Actress, LXXXVIII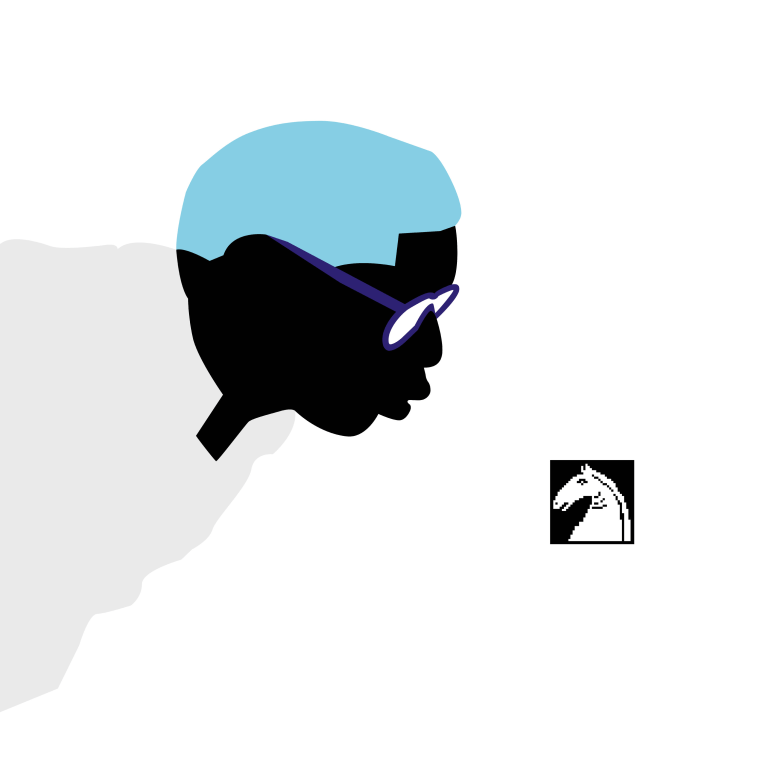 As Actress, Darren Cunningham creates Impressionist electronic music, treating the sounds of the club and the concerto as colors to be smeared in furtherance of idiosyncratic vibes. His eighth album LXXXVIII may be his most transparently joyful yet — opening track "Push Power" sprinkles yelps of "Sheesh!" in between four-on-the-floor kicks and wistful piano noodling, while other songs have a delightful demoed quality to them. "Its me" finds Actress locked in a dance with a soul sample, and "M2" recalls L.A. beat scene noodling with its blown-out kicks and snappy clavs. These moments of "first thought best thought" shine new light on the haunting, cerebral atmospheres that have become the Actress staple, and give LXXXVIII the feeling of a search for a connection with the listener rather than a mere art piece to be enjoyed from a distance. — Jordan Darville
Hear it: Spotify | Apple Music | Bandcamp
Hotline TNT, Cartwheel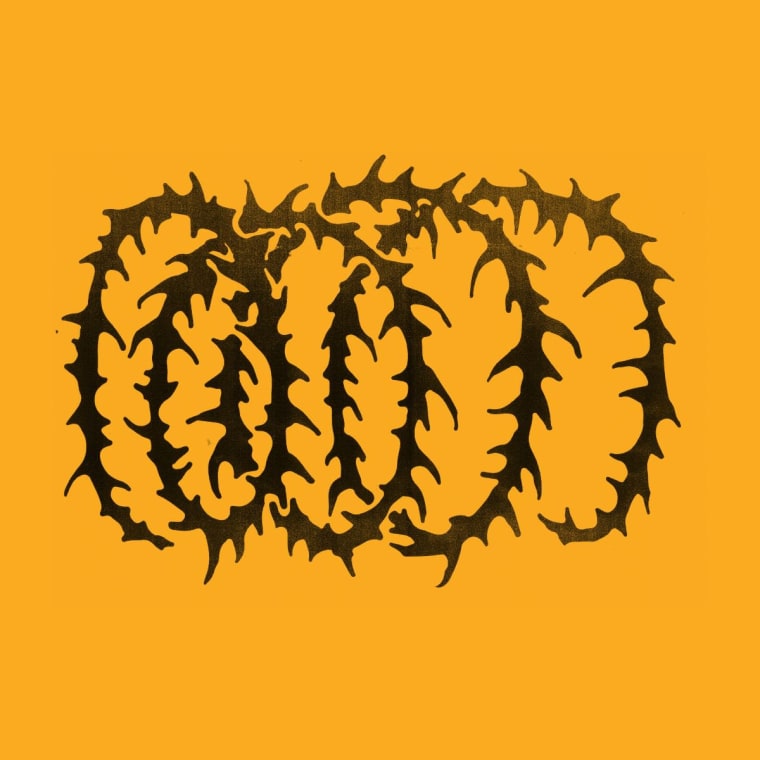 Shoegaze is more of a mood and feeling than an actual genre, and Hotline TNT's sophomore record Cartwheel, a glorious, astounding blend of shoegaze,'90s power pop, blown-out noise rock, and scuzzy grunge, seems to tap into the full spectrum of human emotion. Fronted by Will Anderson and featuring a rotating cast of band members both live and in the studio, Hotline TNT's mixture of sonic dissonance and catchy, honeyed choruses feels both timeless and rooted firmly in the present. There is, of course, a sense of nostalgia that swirls around the record, from the shimmering "Protocol" to the fuzzed-out, yearning "Maxine," making you long for something you're not quite sure you've experienced. Cartwheel is meant to be listened to at full volume through headphones with your back on the grass – shrooms encouraged. — Cady Siregar
Hear it: Spotify | Apple Music | Bandcamp
Spiritual Cramp, Spiritual Cramp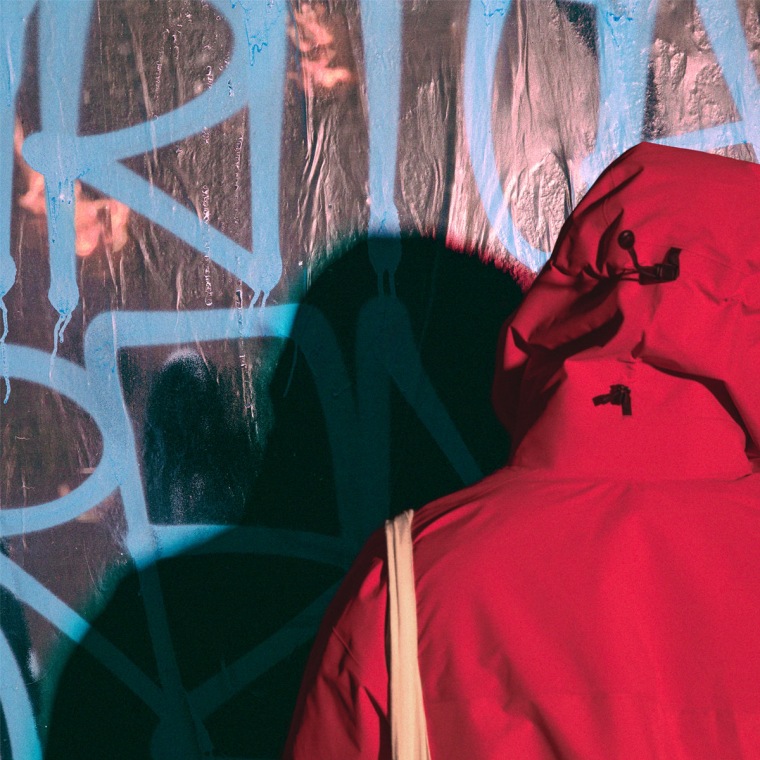 Spiritual Cramp are equal-opportunity aggressors. On their fast and furious debut album the San Francisco punks hoik loogies at online trolls ("Talkin' On The Internet") and corrupt police officers ("Blowback") but they're not too high and mighty to hide from their own rage. Spiritual Cramp is the soundtrack to a riot and sometimes that's just in the band's personal lives. "Clashing At The Party" is about robbing cash and electronics from strangers' houses while "Catch A Hot One" zeroes in on the aftermath of the party. "Cocaine and Fentanyl! The cigarettes, it's all, it's all! Enough to make you wanna die!," frontman Michael Bingham sings, sounding suitably disgusted with himself. There's a whole load of life in Spiritual Cramp, both in the uplifting choruses and mosh-friendly breakdowns, to the rich tapestry of scumbaggery they draw from in their lyrics. Being in their gang might be a little much for some, but watching on from a (safe) distance is undeniably thrilling. — David Renshaw
Hear it: Spotify | Apple Music | Bandcamp
Pink Siifu & Turich Benjy, It's Too Quiet..'!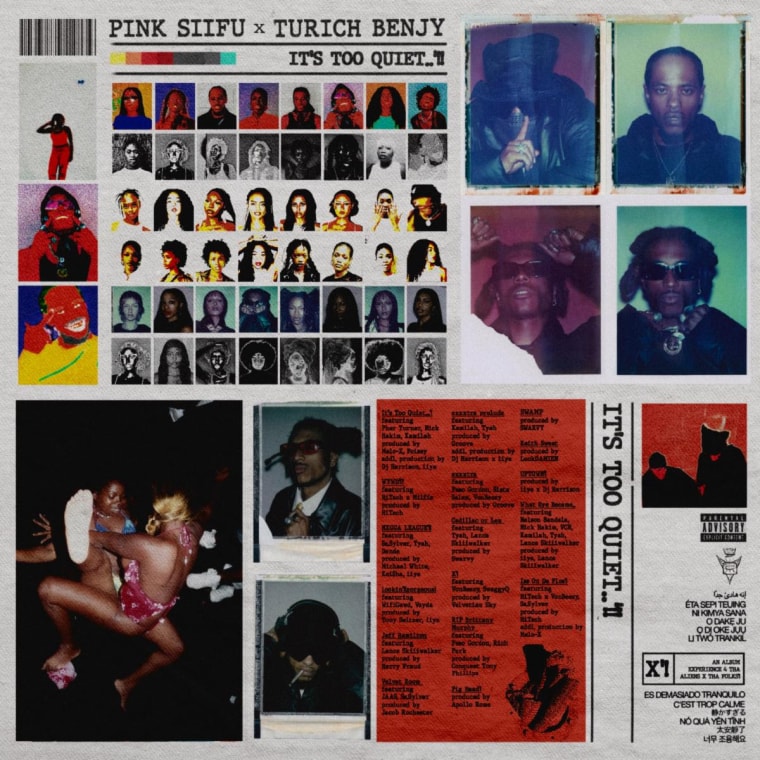 Released without ceremony on Halloween, It's Too Quiet..'! is further proof (if anyone still needed any) of Pink Siifu's chameleonic genius as a collaborator. Following March's Leather Boulevard — his third joint project as B. Cool-Aid with forward-looking, retro-sounding producer Ahwlee — he's teamed up with a fellow MC, "trap disco" innovator Turich Benjy, for a sprawling, unboxable LP.
The album's collaborative ethos extends beyond Siifu and Benjy's bond, with a stacked roster of guest vocalists that features Nick Hakim, WifiGawd, Lance Skiiiwalker, and others — not to mention varied production from the likes of HiTech, Tony Seltzer, and Harry Fraud. Highlights include "Wywd..'!?," "Lookin..'!," "Cadillac or Lex..'!," "RIP Brittany Murphy," and "Keith Sweat..'!" — Raphael Helfand
Hear it: Spotify | Apple Music
Other projects out this weeks that you should listen to

The Alchemist, Flying High 2
All Get Out, All Get Out
Amor Muere, A Time to Love, a Time to Die
Animal Hospital, Shelf Life
Atka, The Eye Against the Ashen Sky EP
bar italia, The Twits
Charlène Darling, La Porte
Cold War Kids, Cold War Kids
Cruel, Common Rituals EP
Delilah Holliday, Invaluable Vol. 2 EP
Dove Armitage, Concernless
Drop Nineteens, Hard Light
Empty Country, Empty Country II
Gabriel Birnbaum, Nightwater
Gia Woods, Your Engine EP
Halluci Nation, The Path Of The Heel
Honour, Àlàáfía
Ian Sweet, Sucker
Jockstrap, I3UQTINVU
Joy Anonymous, Cult Classics
Jungkook, Golden
Kevin Abstract, Blanket
King Creosote, I DES
Kevin Drew, Aging
Kwes, Rye Lane
Leonardo Barbadoro, Musica Automata
Liza Anne, Utopian
Lol Tolhurst, Budgie & Jacknife Lee, Los Angeles
Marnie Stern, The Comeback Kid
Matmos, Return to Archive
Niilas, River of Noise
Niontay, Demon Muppy
Old Fire, Iterations EP
Pisitakun, KUANTALAENG
Rhyw, Mister Melt
Rick Farin, Chaos Play EP
Sarah Davachi, Long Gradus
Sen Morimoto, Diagnosis
Sign Libra, Hidden Beauty
Snail Mail, Valentine (Demos) EP
Sonny Digital, Dolores Son
Tee Grizzley, Tee's Coney Island
TIFFY, So Serious
Tony Shhnow & Robb Banks, I Can't Feel My Face Too
Various Artists, Rap Shit S2: The Mixtape
Various Artists, Rise Up: BDS Mixtape Volume 2.
William Eggleston, 512