This post was originally published on this site

(L) Wiki. Photo by Ryosuke Tanzawa. (M) George Riley. Photo via publicist. (R) King Louie Bankston. Photo By Alison Green

Every Friday, The FADER's writers dive into the most exciting new projects released that week. Today, read our thoughts on Wiki and Tony Seltzer's 14K Figaro, George Riley's Un/Limited Love, King Louie Bankston's Harahan Fats, and more.
George Riley, Un/limited Love EP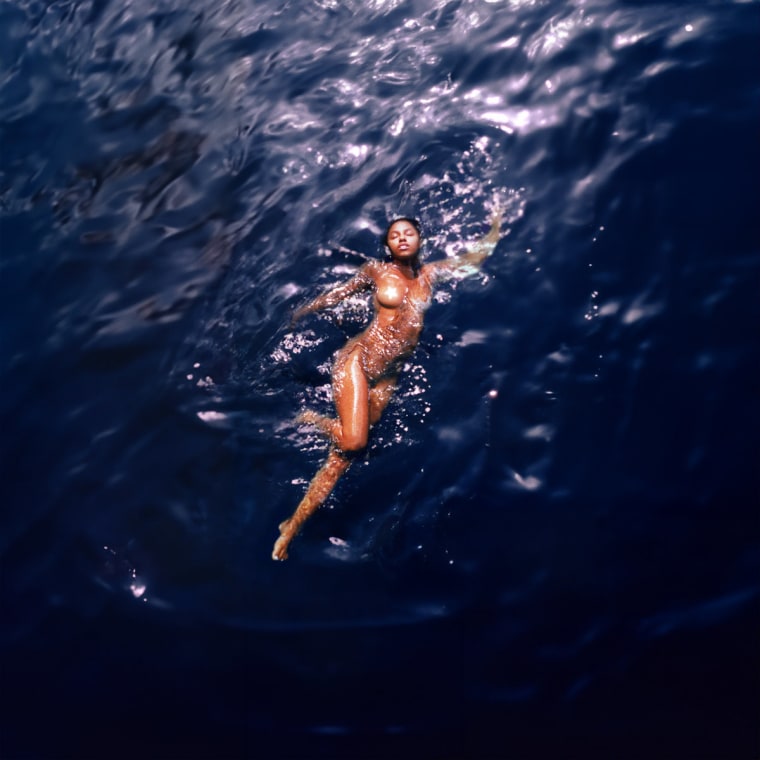 Across two previous projects London-based vocalist George Riley has slowly transformed from a fixture on the underground electronic scene to an artist subverting traditional pop structures from an alternative mindset. The latest stage in her evolution is Un/limited Love, a new EP featuring her most robust and forward-facing music to date. Producers on the project include Hudson Mohawke (who handles the horny trance anthem "s e x") and Detroit's John FM, whose "Satisfy You" packs a knock out two-step punch. "Elixir," meanwhile shimmers with enough Balearic energy to brush off the chilliest of November breezes. Riley is yet to drop a debut album proper but releases as bracing and confident as this continue to stoke anticipation levels ever higher. — David Renshaw
Hear it: Spotify | Apple Music
Wiki & Tony Seltzer, 14k Figaro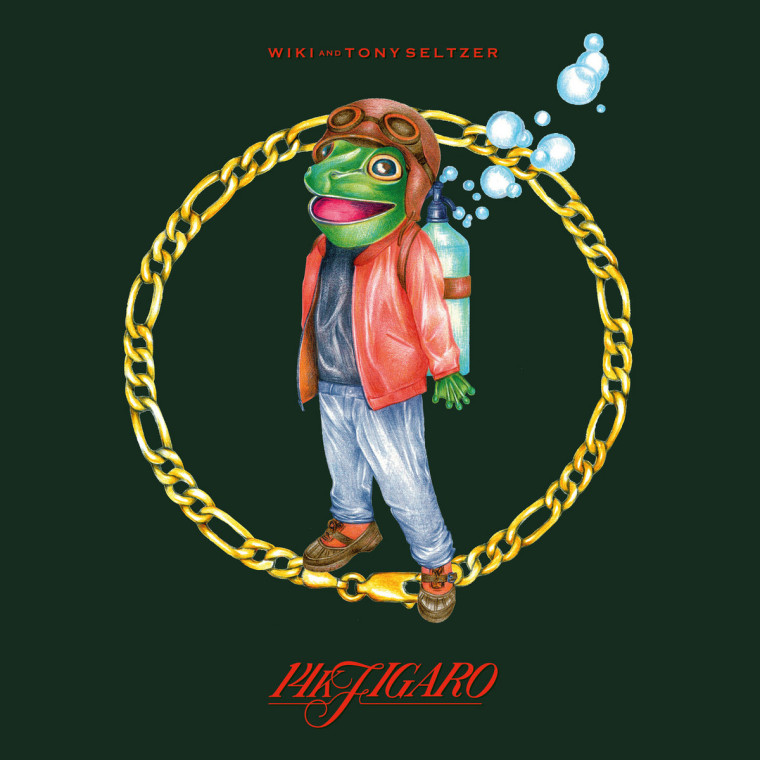 Tony Seltzer's beatscapes can feel like a haunted music box ("Numb") or sci-fi lasers strafing the eardrum ("Golden Child"), sometimes even as contemplative as the up and down flow of the tides ("Bubba"). Across 14k Figaro's 52-minute runtime Wiki sounds totally at ease, even as his spiky flows trace out metric subdivisions and switchbacks. Take the plaintively elongated vowels of "Lilypad," suffuse with pathos as Wiki traces his own genealogy. Or the warmly analog "The Enterprise," where Seltzer's stuttering hi-hats seem to thread through the tiniest gaps in Wiki's verbal onslaught. Collabs with Remy Banks, Wifigawd, and Zelooperz all shine, but no matter how tough their bars might be, 14K Figaro never feels like anything except the Wiki and Tony Seltzer show. — Vivian Medithi
Hear it: Spotify | Apple Music
King Louie Bankston, Harahan Fats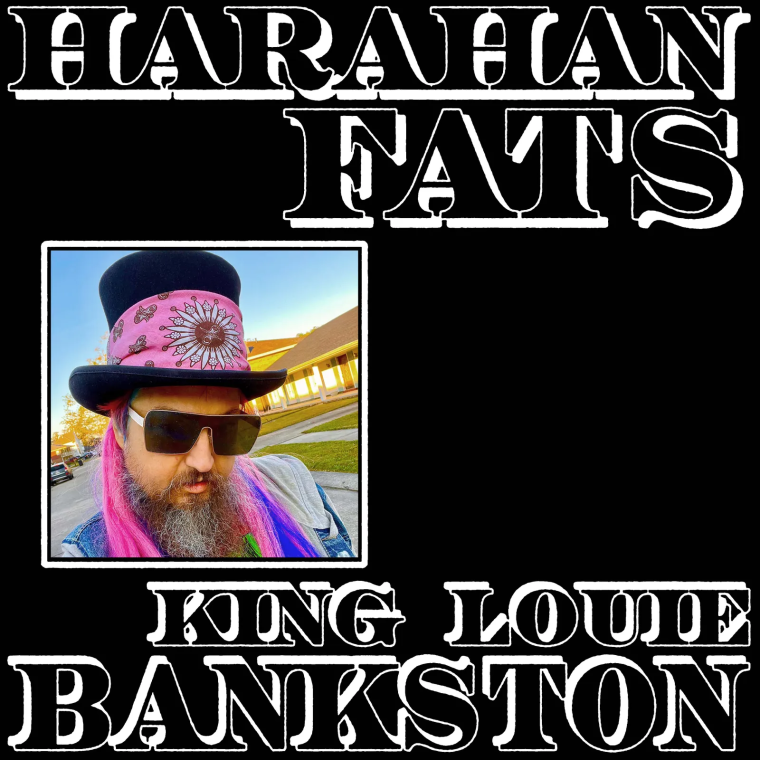 King Louie Bankston recorded his second posthumous album in the four years leading up to his untimely death in February 2022. The iconic New Orleans punk — who was born in the album's titular suburb and spent some of his most prolific years in Portland and Memphis, playing with the Exploding Hearts and Bad Times (with Eric Oblivian and Jay Reatard) — was a fixture in his home city, leading a dozen-odd projects of varying seriousness and enjoying royalty status at perennial events like NOize Fest, despite his well-documented personalities clashes with other local legends.
Bankston initially saw the new project as a 22-track double tape, and his longtime label Goner Records has honored that vision with a cassette-only "directors cut," though the digital and vinyl versions are 15 songs and 40 minutes long. Still, that's plenty of time to get to know Louie, who flexes his famous sense of humor with tracks like "(Theme From) Crawzilla" and "Wasted at Work," as well as his raw, nasty side on "Rehab Legend." His disarming candor is placed front and center on a cappella cuts like "Places Like This" and "Down & Out." On these heartbreaking numbers, he harmonizes with himself slightly off-key, presenting his full humanity without reservation. — Raphael Helfand
Hear it: Spotify | Apple Music
quannnic, Stepdream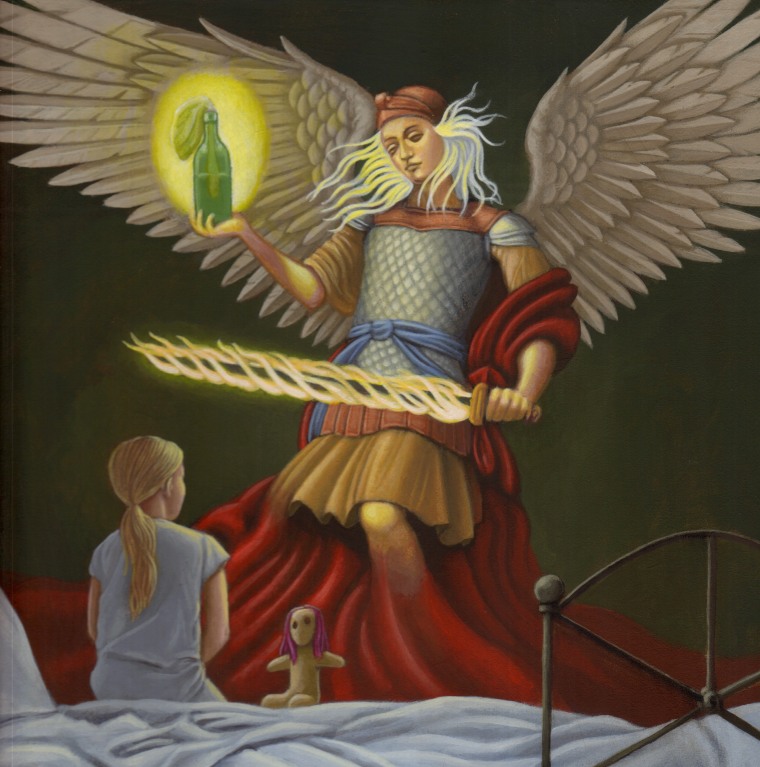 Florida-based artist and '90s alt-rock scion quannnic follows up his cherished 2022 debut kenopsia with his sophomore project today. His previous effort embraced glitch-pop and the anime intro electronics of Porter Robinson (not unlike the dltzk-era works of labelmate Jane Remover); Stepdream feels like a concerted effort to highlight quannnic's abilities as a songwriter of brooding guitar-based jams. Even though we're oversaturated with shoegaze at the moment, songs like "Comatose" and "South" feel fresh thanks to quannnic's talent for passionate hooks. The best moments are the most surprising ones: "How to Hold A Knife" has the twangy anxiety of Pablo Honey-era Radiohead, and "Ache" blends Failure and Elliott Smith a few John Frusciante-style licks. Beneath the foggy textures and hazily cooed lyrics, there's a real sense of stakes on Stepdream, like its songs are quannnic's last, best chance to define himself. — Jordan Darville
Hear it: Spotify | Apple Music
Other projects out today you should listen to

a.k.a. skips, Jawfille EP
Adam Miller, Illusion Pool EP
Aesop Rock, Integrated Tech Solutions
Aïsha Devi, Death Is Home
Art Feynman, Be Good The Crazy Boys
Bad Boy Chiller Crew, Influential
Beirut, Hadsel
BJ The Chicago Kid, Gravy
Canblaster, Genesis Mixtape
Cash Bently, Cash Corridos 3
Cat Power, Cat Power Sings Dylan, The 1966 Royal Albert Hall Concert
Chase & Status, 2 Ruff, Vol. 1
Coco & Clair Clair, SEXY (Deluxe Edition)
Cuco, Hitchhiker EP
D Double E, No Reign, No Flowers
Daneshevskaya, Long Is The Tunnel
Daniel Donato, Reflector
Di-Vincent, SKR (Sun Kiss Rain) Mixtape
Emily Vaughn, Songs I Couldn't Write
Foodman, Uchigawa Tankentai EP
Gabriel Gifford, Hailstone King
Getdown Services, Crisps
Hit Bargain, A Dog a Deer a Seal
J.R Cruise, The Hardway
Jesse Kivel, Life and Death at Party Rock
June McDoom, With Strings EP
Kabeaushé, HOLD ON TO DEER LIFE, THERE'S A BLCAK BOY BEHIND YOU!
Kaimbr & Sean Boorn, Nino Green 2
Kfromkway, The Scars You Can't See Mixtape
Kiéla Adira Fool's Croon EP
Kirsten Ludwig, Sunbeam
Larry June & Cardo, The Night Shift
LIA LIA, Angst EP
Lil Peep, Come Over When You're Sober, Pt. 2 (OG Version)
Lola Brooke, Dennis Daughter
Lord Apex, The Good Fight
Melody Fields, 1991
Mia Joy, Celestial Mirror
Miguel Atwood-Ferguson, Les Jardins Mystiques Vol. 1
Mon Laferte, Autopoiética
Patrick Shiroishi, I Was Too Young to Hear Silence
Phét Phét Phét, Shimmer
Phony, Heater
PinkPantheress, Heaven knows
Pure Bathing Culture, Chalice
Rapha Grumser, Parasol
Rick Ross & Meek Mill, Too Good to Be True
Scream, DC Special
Sébastien Guérive, Obscure Clarity
Stray Kids, ROCK-STAR
Sunwatchers, Music Is Victory Over Time
Tyvek, Overground
YoungBoy Never Broke Again, Decided 2
Zooey Celeste, Restless Thoughts