This post was originally published on this site

(L) Spirit of the Beehive. Photo by Luke Ivanovich. (M) Jeff Rosenstock. Photo by Matt Price. (R) Midwxst. Photo by Edgar Daniel.

Every Friday, The FADER's writers dive into the most exciting new projects released that week. Today, read our thoughts on Spirit of the Beehive's i'm so lucky EP, Jeff Rosenstock's HELLMODE, midwxst's E3, and more.
Spirit of the Beehive, I'm So Lucky EP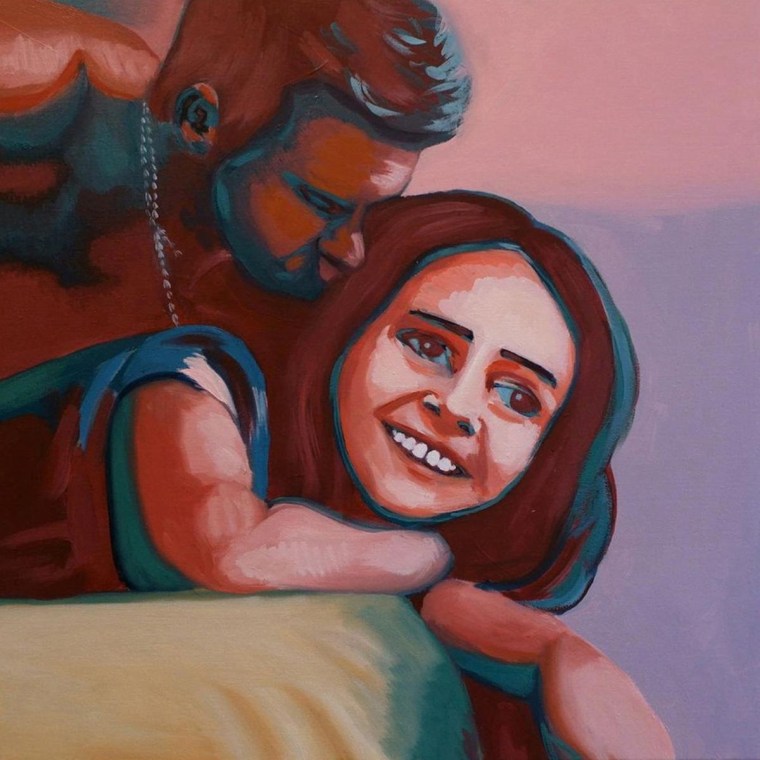 When I spoke with Spirit of the Beehive in advance of their incredible 2021 album ENTERTAINMENT, DEATH, the three-piece experimental rock outfit's Rivka Ravede said she'd recently been getting "black-pilled" by watching Adam Curtis documentaries. The truth is that succumbing to the overwhelming despair would have represented a shift from the band's most recent album, where post-shoegaze, noise, and creatively deployed samples were employed to ruminate on the precise moment of death with passion, resignation, and fear.
Their new four-track EP came after a very real existential crisis for the band, which found itself on the verge of breaking up after Ravede and bandmate Zach Schwartz ended their decade-long romantic relationship. The result is four songs with a new, distilled sonic perspective: "tapeworm" is SotB at their most vicious and frenetic, while the band streamline their fractious post-punk into an inflamed wound on "human debenture" and concussed sound bath with "really happening." The crowning achievement is by far the concluding track "natural devotion 2," one of the band's best songs yet and quite unlike anything they've done before. Built off an R&B-adjacent melody that wisps into a gothic dream-pop ballad, "natural devotion 2" finds Ravede and Schwartz in a heartbreakingly tender duet, reflecting on their relationship and its end as the space between their voices seems to grow ever deeper and darker. Rather than take the easy route of black-pilled hopelessness, Spirit of the Beehive sweeten their gloom with the ghost of love's presence, a poignant reminder of certain exquisite joys. — Jordan Darville
Hear it: Spotify | Apple Music | Bandcamp
Jeff Rosenstock, HELLMODE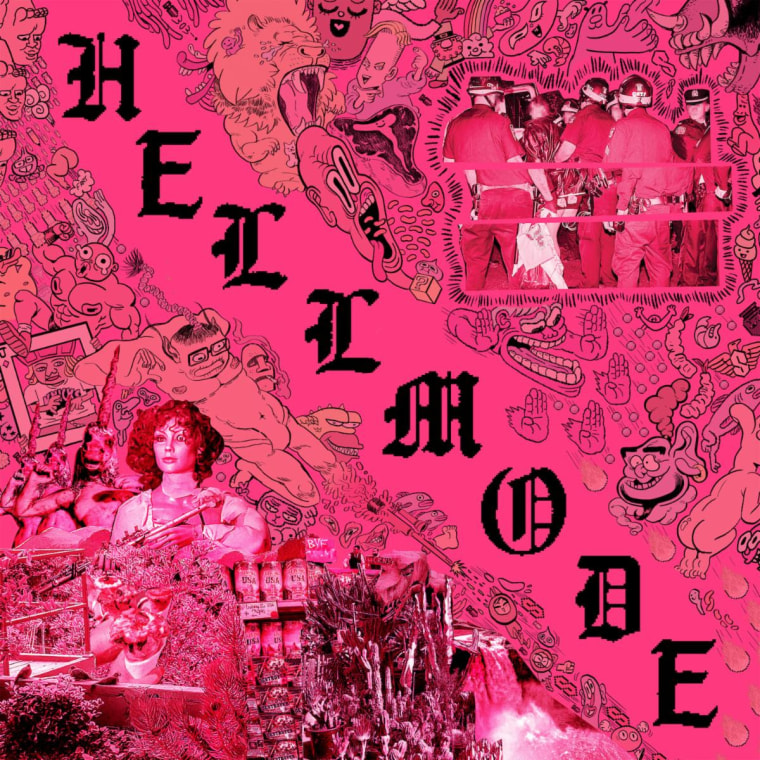 Previous Jeff Rosenstock albums, including 2020's excellent NO DREAM have arrived, Beyoncé-like, as surprise releases. HELLMODE is a little different, with Rosenstock giving himself a long run-up to the release (and then dropping it a day early for old times' sake). Release strategy is about as un-punk rock as it gets, though, and Rosenstock is an artist that bleeds DIY. With HELLMODE he channels the mayhem of everyday life, where personal struggles jostle for attention alongside global disasters, and transforms the resulting anxiety into something approaching catharsis. There are anthemic moments aplenty, including "LIKED U BETTER" and "GRAVEYARD SONG," while the hushed "HEALMODE" showcases Rosenstock's soft underbelly. Rosenstock acknowledges that chaos is all around us, but he's determined to make the most of what little time we have left together. – David Renshaw
Hear it: Spotify | Apple Music | Bandcamp
midwxst, E3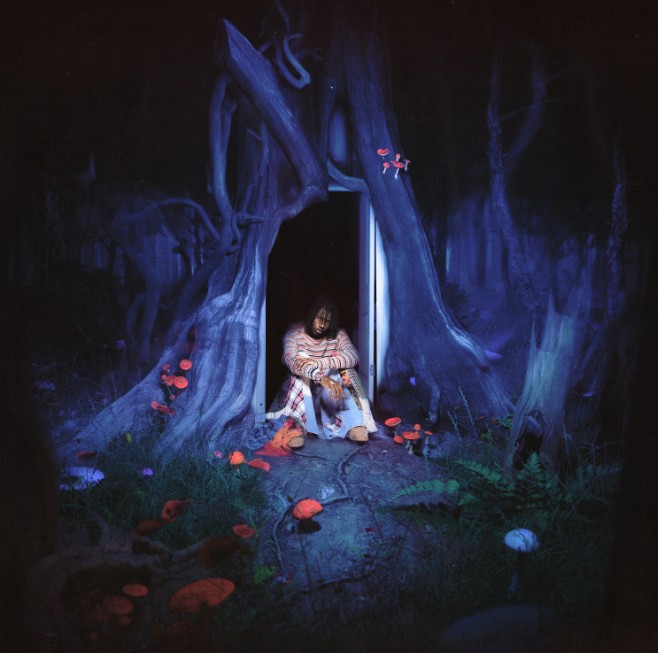 midwxst is a dream come true for retired scene kids and emo teens, and his debut album E3 shows exactly why he's resonating with older millennials just as much as he does with the younger crowds. His pop-punkesque vocal quality provides the rawness you need in contrast to the more diligently-produced hyperpop beats. The record hooks you from the beginning with gospel-infused "Lost" and keeps you engaged with a variety of genres throughout its entirety. The chaotic musicality of E3 matches the 20-year-old artist's erratic exploration of love, loss, and self-growth. – Arielle Lana LeJarde
Hear it: Spotify | Apple Music
Slowdive, Everything Is Alive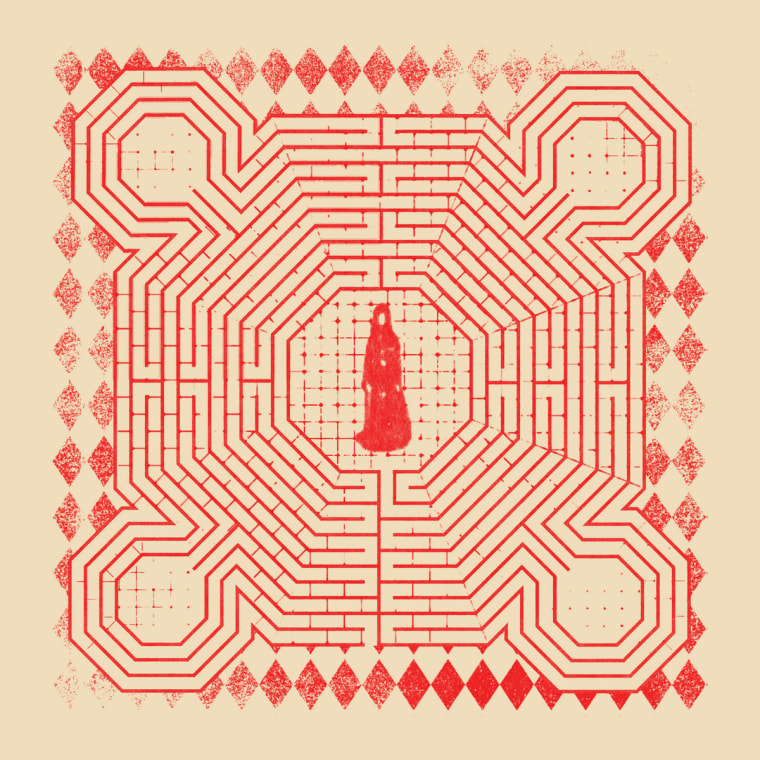 It would've been so easy for Slowdive to just call it a day. Even after the cult success of Souvlaki, as the world would go on to refocus their attention on the Britpop scene that came after it, the band stayed hiding in the wings; members left to focus on other projects before returning for some reunion shows in 2014, and their excellent self-titled album a few years later redefined what the band were capable of. If Slowdive was the band refreshening their sound to align with 21st-century indie rock, everything is alive is the group maintaining the beloved core of their sonic heart while embracing constant evolution and experimentation. "kisses" and "alife" recall the band at their very best '90s self, while the likes of "andalucia plays" and "prayer remembered" are expansive, ambient, experimental. Slowdive know what they are great at doing; they are even better at discovering what they are capable of. — Cady Siregar
Hear it: Spotify | Apple Music | Bandcamp
FLEE, GHOST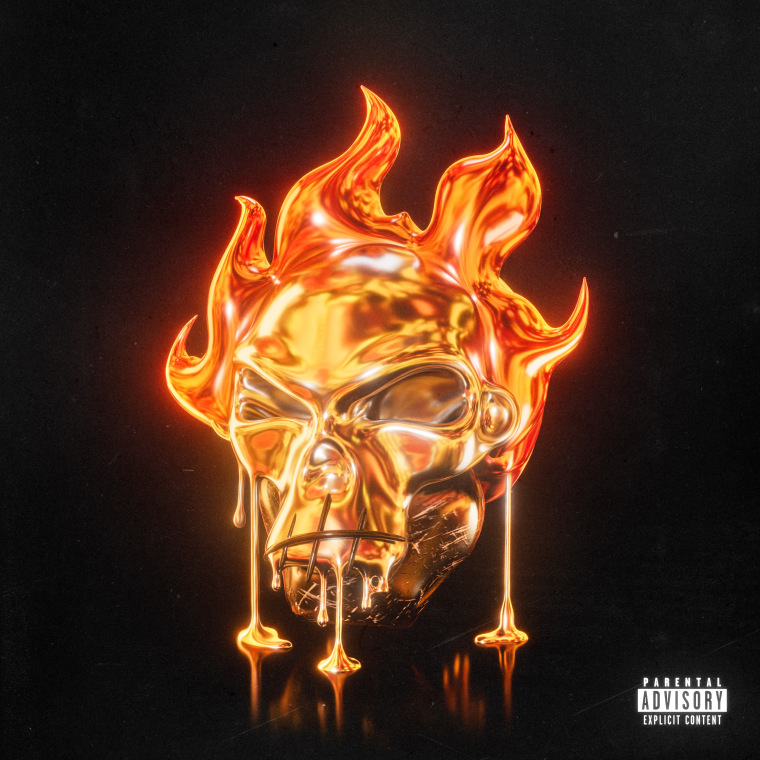 Being a fan of Queens rapper FLEE has demanded serious patience in recent years: promised release dates have come and gone, and there's still no word on the hotly anticipated sequel to 2019's XOOL SUMMER, a full-length collab with producer StupidXool.
Out today, GHOST should satisfy even the most exasperated FLEE followers. Largely produced by NatCarlos, GHOST toggles between sneering minor-key knockers and silky plugg nocturnes. FLEE sounds equally at ease horny and flexing over the clanging bells of opener "Digimon" as he does horny and harmonizing over the woozy galactic synths of "Listen to Slizzy;" on the latter, he says, "I told her I'm horny like Chow [Lee] and Cobizzy [Cash Cobain]" and just four songs in, you already believe him. Speaking of, Cash Cobain slides through for a guest verse early on "In This," then spins the block way harder on the sultry "Shut Up." But the best song on the album might be "1 to Whenever," an insanely breezy ditty that sees FLEE counting down the hours over an earworm synth and buoyant drums courtesy of Evilgiane. – Vivian Medithi
Hear it: Spotify | Apple Music
Show Me The Body, Trouble The Water – Remixes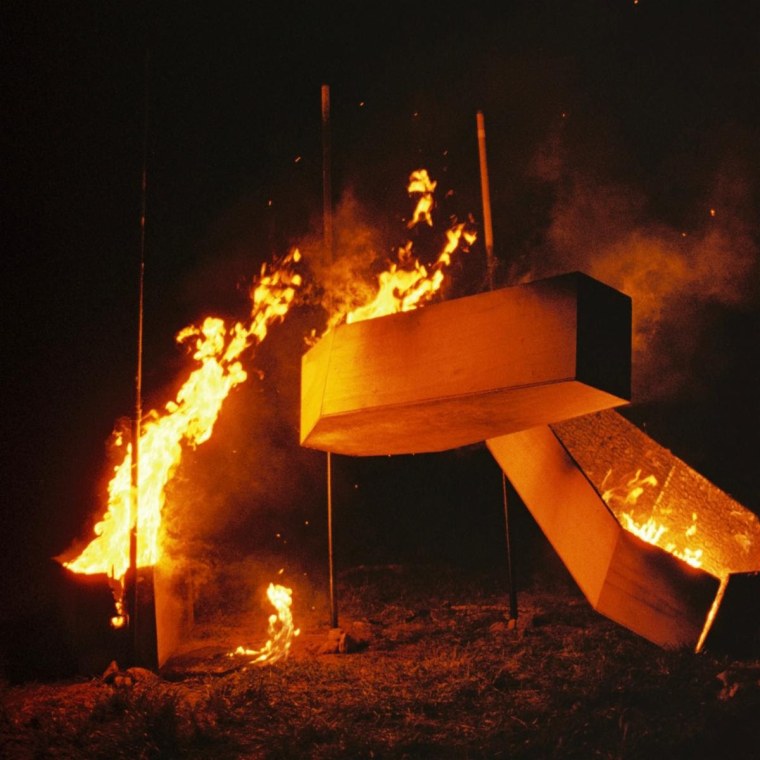 On the day of Trouble The Water's release last October, Show Me The Body broke down their third studio album for The FADER, track by track. For today's remix EP, they pulled four cuts from that record (one of them repeated as the tape's opener and closer) and enlisted heavy hitters from RXKNephew to Slauson Malone 1 to strip and reassemble these songs in their own images. SMTB's track/artist pairings feel at once chaotic and carefully planned: The first "WW4" reprise, featuring characteristically geeked-up bars from Neph and production from Pysmun that puts a trap sheen on Julian Cashwan Pratt's banjo, finds an opiated counterpoint in the Michael "5000" Watts's "Swishahouse" version. Between these bookends, Pink Siifu retools the percussive gumbo of "Radiator," Detroit ghettotech trio HiTech raze the de-gentrification anthem "Food From Plate," and Malone adds spartan, glitched-out percussion to a cut that "concerns the digital future, specifically anarcho-digital bank robbery," according to Pratt. — Raphael Helfand
Hear it: Spotify | Apple Music | Bandcamp
Other projects you should stream this week

Speedy Ortiz, Rabbit Rabbit
Blxst and Bino Rideaux, Sixtape 3
Smoke DZA and Flying Lotus, Flying Objects
Blu & Real Bad Man, Bad News
Young Scooter, Streetz Krazy
Corker, Falser Truths
Puma Blue, Holy Waters
Sprain, The Lamb as Effigy
Thee Retail Simps, Live on Cool Street
Field Medic, Light is Gone 2
Icona Pop, Club Romantech
(((O))), (((4)))
BlankFor.ms, Jason Moran, and Marcus Gilmore, Refract
Illa J, No Traffic
Tekno, The More The Better
Frankie and the Witch Fingers, Data Doom
Ama Lou, I Came Home Late
Elliott Fullam, End of Ways
SheedTs, C My Side
Robson Jorge & Lincoln Olivetti, Déjà Vu EP
Laya, Bet That EP
Agustus Muller, Cellulosed Bodies (Original Score)
Various Artists, El Teatro Esta Cerrado (Compilation)
Mordecoli, Château Mordécoly