This post was originally published on this site
Natalie Piserchio
Sheer Mag have confirmed details of Playing Favorites, their third full-length album and first with Jack White's Third Man Records. A video for the album's title track can be found below.
"After nearly ten years of touring together, we felt qualified to write a song about doing it. It's a good introduction to the next era of Sheer Mag," the band say of "Playing Favorites" in a statement.
The Philly punk band's new album will include their recent single "All Lined Up" plus an appearance from Mdou Moctar on "Mechanical Garden." It is the follow-up to 2019's A Distant Call and their 2017 debut Need To Feel Your Love.
"Those first few records felt like a personal coming out party; they felt like they were an introduction to me and my life story," vocalist Tina Halladay said. "With these new songs, I feel like I'm finally able to move past that—there are parts on this record that I couldn't imagine being able to sing ten, five, or even three years ago."
Sheer Mag have also announced a 2024 North America headlining tour that kicks off in D.C. in March and runs until the start of May. See below for a full list of dates. Tickets are available now.
Playing Favorites artwork and tracklist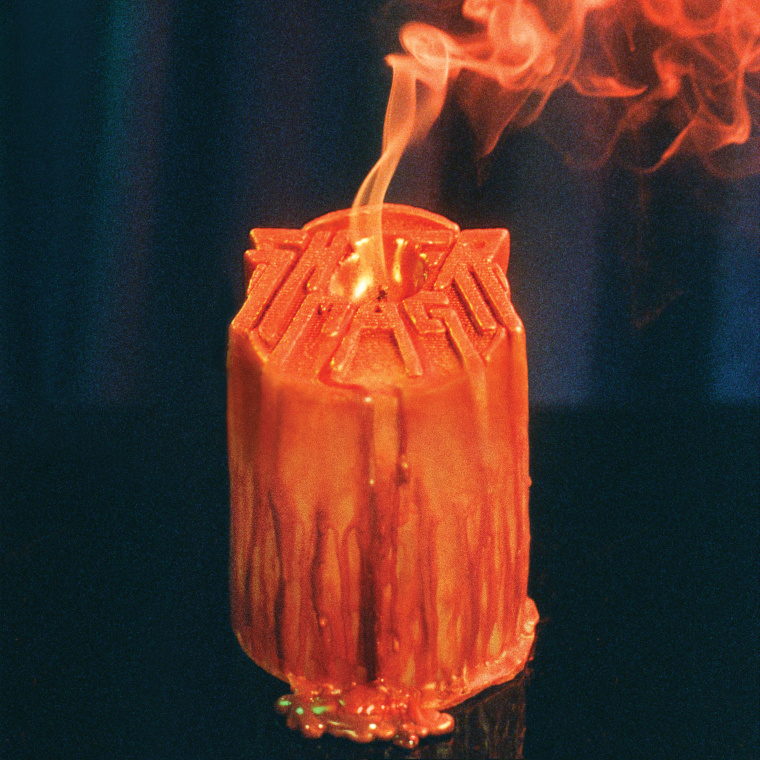 1. Playing Favorites

2. Eat It and Beat It

3. All Lined Up

4. Don't Come Lookin'

5. I Gotta Go

6. Moonstruck

7. Mechanical Garden

8. Golden Hour

9. Tea On The Kettle

10. Paper Time

11. When You Get Back
Sheer Mag tour dates

November 28 – Boston, MA – Royale ~
November 29 – New York, NY – Webster Hall ~
December 1 – Philadelphia, PA – Union Transfer ~
March 29 – Washington, DC – Songbyrd
March 30 – Carrboro, NC Cat's Cradle – Back Room
March 31 – Asheville, NC – Eulogy
April 1 – Nashville, TN – The Blue Room at Third Man Records
April 2 – Atlanta, GA – The Masquerade, Purgatory
April 4 – New Orleans, LA – Gasa Gasa
April 5 – Houston, TX – The End
April 6 – Austin, TX – Far Out Lounge
April 7 – Dallas, TX – Double Wide
April 9 – Mesa, AZ – The Underground
April 10 – Tucson, AZ – Club Congress
April 11 – San Diego, CA – The Casbah
April 12 – Santa Ana, CA – Constellation Room
April 13 – Los Angeles, CA – Lodge Room
April 15 – San Francisco, CA – Rickshaw Stop
April 17 – Portland, OR – Star Theater
April 18 – Seattle, WA – The Vera Project
April 19 – Boise, ID – The Shredder
April 20 – Salt Lake City, UT – Kilby Court
April 22 – Denver, CO – Hi Dive
April 24 – Omaha, NE – Reverb Lounge
April 25 – Minneapolis, MN – 7th St. Entry
April 26 – Madison, WI – High Noon Saloon
April 27 – Chicago, IL – Sleeping Village
April 29 – Kalamazoo, MI – Bell's Eccentric Cafe
May 1 – Toronto, ON – Velvet Undergound
May 3 – Buffalo, NY – Mohawk Place
May 4 – Troy, NY – No Fun
~ w/ Baroness