This post was originally published on this site

Video Age's Ross Farbe (left) and Ray Micarelli. Photo by Horatio Baltz.

Video Age are well-documented lovers of all things '80s. The New Orleans four-piece — the core duo of lead singer/guitarist Ross Farbe and drummer Ray Micarelli, complemented on bass and keys by Nick Corson and Duncan Troast, respectively — make immaculately crafted yacht rock that feels largely free from the post-post-modern mallaise that plagues so many bands born a few decades late.
Last month, Video Age led off the release cycle for their fourth album, Away From the Castle, with its title track, a refreshing foray into country rock. Its follow-up, "Better Than Ever," finds them returning to their sweet spot — a slick reassembly of early experiments in electronic pop.
"Here we have an ode to songwriting partners, written by two songwriting partners," Micarelli tells The FADER. "When one of us hits a wall, the other can usually clear a path. I love the storied tradition of songwriting duos in musical history. We're not reinventing the wheel. But it's nice when someone believes in you."
"Better Than Ever" comes with a documentary-style visual treatment directed by Leo Rauf, streaming exclusively below. In it, Video Age camp out in a warehouse space to work on the new album, displaying a playful but efficient process as they get down to business.
Away From the Castle album art and tracklist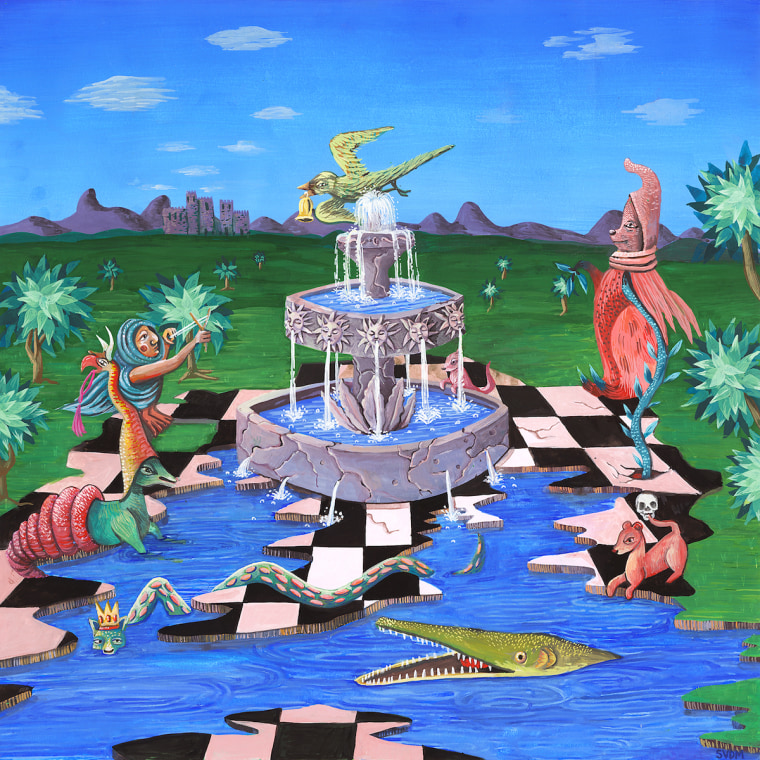 1. Ready To Stay

2. Better Than Ever

3. Away From The Castle

4. Adrian

5. In The Breaks

6. How Long's Eternity?

7. Just Think

8. Anything For You

9. A Knight Shining With No Armor

10. Is It Really Over?

11. Golden Sun
Video Age Away From the Castle tour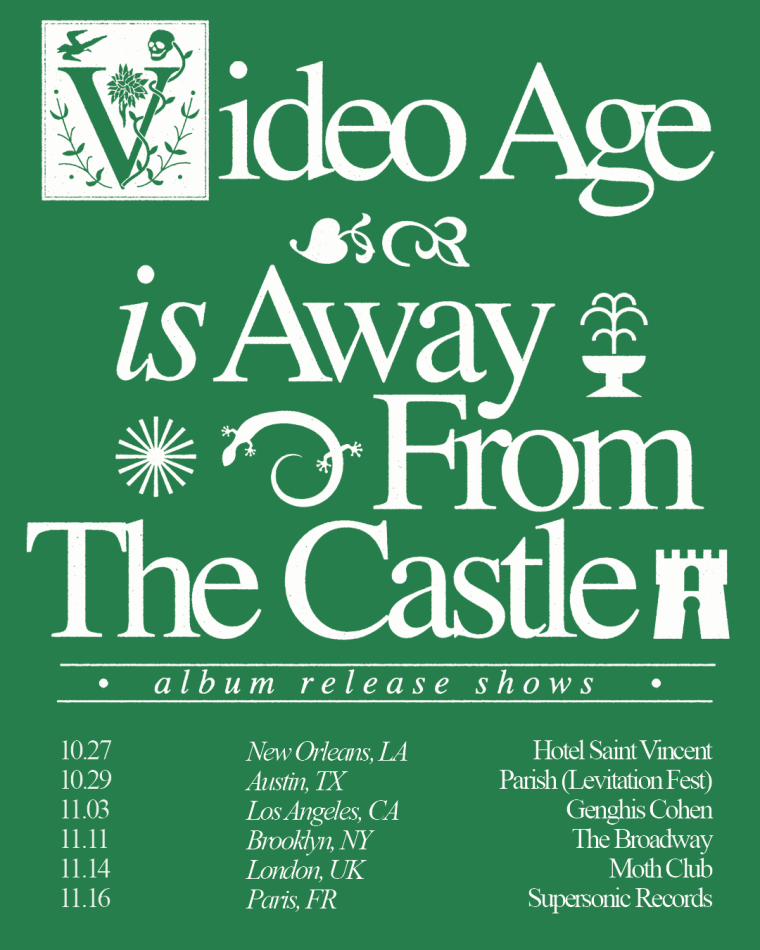 September 9 – New York, NY – Indieplaza

October 2 – New Orleans, LA – Hotel Saint Vincent

October 29 – Austin, TX – Parish (Levitation Festival)

November 3 – Los Angeles, CA – Genghis Cohen

November 11 – Brooklyn, NY – The Broadway

November 14 – London, UK – Moth Club

November 16 – Paris, FR – Supersonic Records