This post was originally published on this site
New artists often face a creative conundrum; parsing through a lifetime of influences to slot themselves into, or create, an easily defined sound of their own. For Singapore-based artist Xena Giam, feeling is what guides her music far beyond the confines of genre. Instead, her blend of funk, R&B, and, at times folk and indie, creates a juxtaposition of its bouncy, cheery instrumentals and more subdued self-reflective lyrics. On the moody R&B cut "Wdym," Giam seems to scold an ex who can't let go, while the funk-driven "Stoplight" sees the singer-songwriter tackle a breakup. "I think it's very hard to be tied down by that, so I always just tell people I write happy-sad music instead of alternative R&B or funk. I like grouping it under an emotion," she explained.
Her latest single "Longest Time" is a more indie rock-infused departure from her earlier singles, giving Giam the space to explore a wider range of emotions and focus on a sonic landscape that more closely matched her songwriting instead of upbeat production as a way of avoiding creative vulnerability. "When I was writing the previous singles it was a moment in my life where I was very in denial of how I felt," she explained. "I was frustrated, I was angry. With this single, I wanted to go back to where my roots were."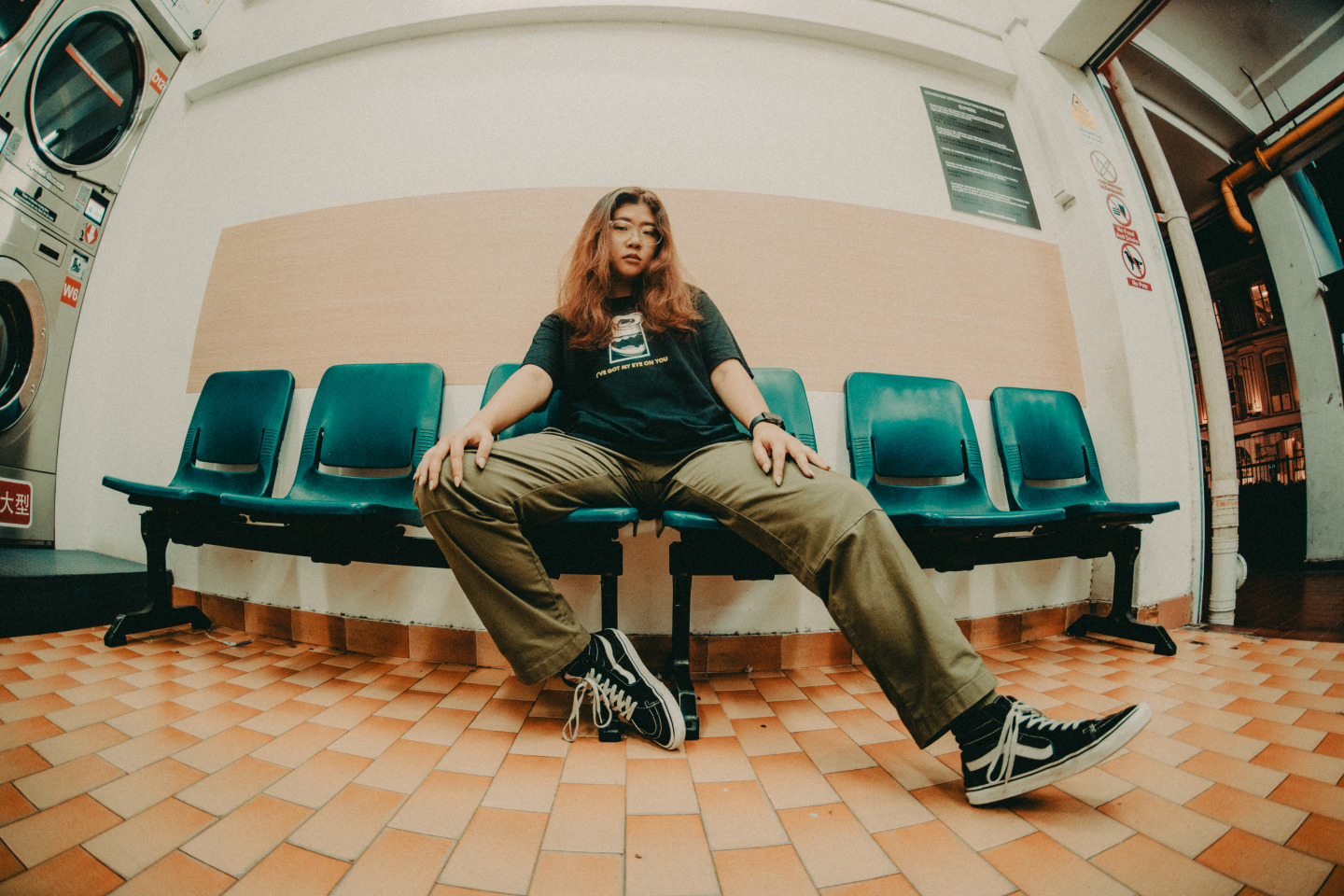 Getting her start performing and sharing covers alongside a close-knit crew of musicians, her songwriting process has evolved as she worked on more original music. "Sometimes it's chords first, but sometimes I do have lyrics in mind," she said, adding that while some lyrics come to her on her own, others are born from impromptu jam sessions. "When I was writing ''Wdym' and 'Longest Time,' I was just in my room sulking and being angry but 'Stoplight' and 'Hindsight' are a bit more fun and a bit funkier, so those are the ones I wrote with a band."
As an advocate of the platforms that help artists break through, Giam works with her collective GudJuJus to create spaces for even more artists to do the same. Sharing covers and studio performances in a series of NPR Tiny Desk-inspired clips, the collective also hosts live shows and staged the Guddies Music Festival this past summer. "Basically, we came together just because we love music and we wanted to be a platform for musicians to showcase their music," she explained. "[For the festival] we got like five or six established bands, and five new local artists to perform, which was pretty cool because we were new."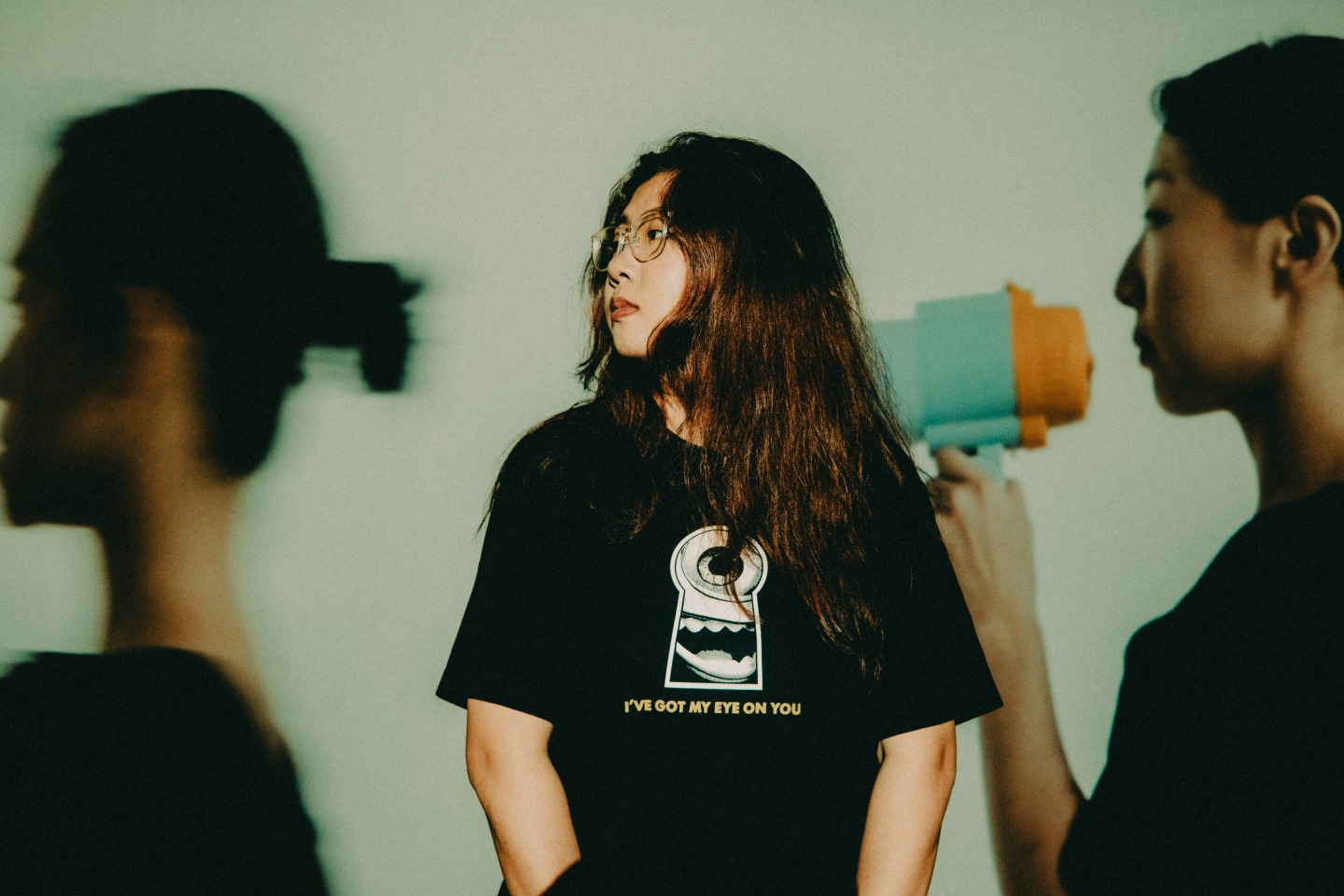 In BandLab and ReverbNation, Giam sees its potential as a space for artists to connect and collaborate across borders and genres. "I think it's like a very cool platform for musicians to find like-minded people, and of course discover new music," she said. "It's been really interesting how many people are using these platforms. Several people have been inviting me on their projects and I've been looking at other people's stuff and how they create music and all that."
Though Giam's work relies on the algorithms and whims of digital discovery like any artist, her on-stage roots stay at the forefront of her artistry and ambitions. "The current thing is everybody being like, 'Oh my God, I need to hit a certain number of streams,' but I think that live performances are the way that I can find my niche and find my community," she explained, hinting at plans to perform in other parts of Asia and Europe in the near future.
"It's not a solid plan yet, but I want to be able to bring my music, my live arrangements, and myself out there for people instead of them having to come to Singapore to find me."