This post was originally published on this site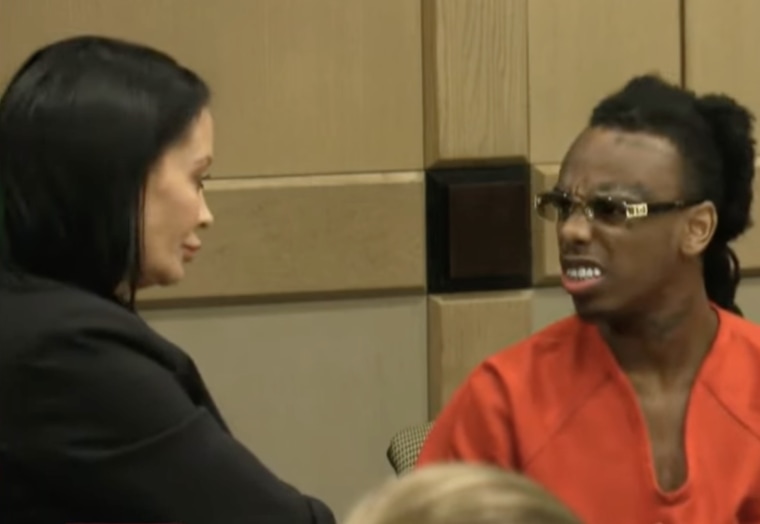 YNW Melly (right) talks to his attorney Raven Liberty at an October 6 hearing. Still from Law&Crime Network's YouTube live stream of the hearing.

Broward Circuit Court Judge John Murphy has granted a request from YNW Melly's prosecutors for extra time to prepare for the Florida rapper's double murder retrial, pushing opening arguments back to February 5, 2024, the Miami Herald reports.
In a motion reviewed by the Herald, Assistant State Attorneys Alixandra Buckelew, Taylor Collins, and Justin Griffis argued that recent developments in the case — including the recusal of its former lead prosecutor, Kristine Bradley, and new witness tampering charges filed against Melly and his co-defendant, YNW Bortlen — will add more work than anticipated to their preparation process.
Judge Murphy's ruling comes after he dismissed an entire pool of prospective jurors last week, following a complaint by the state alleging the defense had misstated the law to the panel. In a filing obtained by Law & Crime, they claimed Melly's team had told the would-be jurors that in order to prove him guilty of murder, the prosecution would also need to show that he was in a gang. Indeed, Melly's indictment contains a gang enhancement, but a jury could find him guilty with or without proof of his alleged gang membership. Per the Herald, the second crop of potential jurors will return for questioning in December.
Originally scheduled to begin on October 9, Melly's trial has been held up by motions from both sides, though the bulk of pending paperwork has come from the defense. The FADER has reached out to Melly's attorneys for comment on the judge's new ruling.
For an in-depth look at YNW Melly's trial, read our regularly updated explainer.