This post was originally published on this site
FN DaDealer arrested on June 29, 2023 for murder. Tremaine Glasper, 29 years old, was killed earlier in the month.
FN DaDealer Arrested In The Shooting Death Of 29 Year Old Tremaine Glasper
In a shocking turn of events, rapper FN DaDealer has been arrested in connection with the murder of Tremaine Glasper. The shooting death of Glasper has left the community stunned and searching for answers. As the investigation unfolds, details surrounding this tragic event are emerging.
Rapper FN DaDealer Arrested for Murder in Shooting Death
FN DaDealer, a well-known rapper from the local music scene, has been taken into custody by law enforcement officials in connection with the murder of Tremaine Glasper. The shooting, which took place on June 5, has sent shockwaves through the community.
20 year old FN DaDealer – real name Jakobe Moody – is a rising star in the music industry, gaining popularity for his unique style and lyrical prowess. However, this arrest has tarnished his reputation and left fans and fellow artists in disbelief.
Authorities have remained tight-lipped about the specifics of the investigation. However, FN DaDealer is a prime suspect in the death of the father of two. The motive behind the altercation remains unclear, prompting investigators to delve deeper into the connection between the two individuals. As the legal process unfolds, the community eagerly awaits more information that might provide insight into this tragic incident.
Investigation Reveals Details Surrounding Tremaine Glasper's Tragic Demise
Atlanta Police Captain Jeff Childers spoke on the matter, saying –
"Indications are at this time that two males approached the victim while he was in his car and fired multiple rounds." 
Authorities have uncovered evidence suggesting that the altercation between FN DaDealer and Glasper was not a random act of violence. It appears that there was a personal connection between the two individuals. But, the nature of their relationship is yet to be fully understood. Additionally, forensic analysis of the crime scene has provided valuable insights into the sequence of events that unfolded that fateful night. This all went down in the Mechanicsville Cross apartment complex in Atlanta on June 5.
As the legal process continues, FN DaDealer will face the consequences of his alleged involvement in the murder of Tremaine Glasper. In addition to the felony murder charge, the rapper is also facing charges of possessing a firearm or a knife in commission of a felony.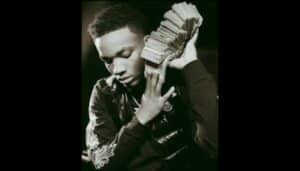 This tragic event serves as a reminder of the devastating impact of violence on communities and the sorrow it brings to the lives of those left behind. The investigation into Glasper's death remains ongoing. Law enforcement officials working tirelessly to uncover the truth. In addition to Moody's arrest, authorities are looking for two other suspects. The community mourns the loss of a promising young life and hopes that justice will be served for Tremaine Glasper.
Hip Hop News Uncensored. It's the Leader in Hip Hop content on YouTube!